News
U-20: Poles beat Italy
10 / 09 / 14 Author: PZPN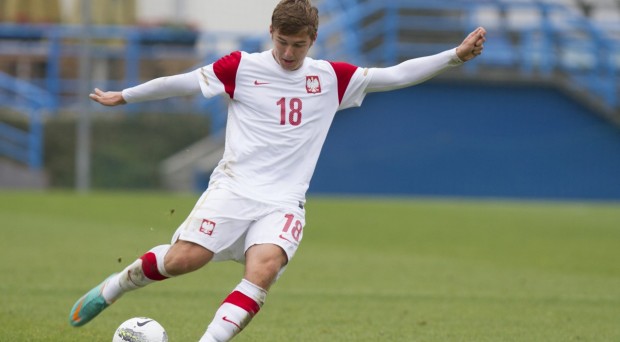 Polish under 20 national team won with Italy 3:1 in the second game of Four Nations Tournament which took place in Andria (Italy). Goals for the white-and-reds were scored by Przemysław Frankowski, Jonatan Straus and Adam Dźwigała.
---
Italy – Poland 1:3 (1:2)
Goals: Luca Garritano 17 – Przemysław Frankowski 6, Jonatan Starus 30, Adam Dźwigała 88.
Italy: Ivan Provedel – Andrea Conti (64, Michele Somma), Francesco Vicari, Agostino Camigliano, Filippo Costa (79, Diego De Girolamo) – Matteo Ricci (46, Eric Lanini), Alberto Grassi (46, Valerio Verre), Giovanni Di Noia (57, Marco Frediani), Bryan Cristiante, Luca Garritano – Jacopo Manconi (64, Luca Crecco).
POLAND: Oskar Pogorzelec – Sebastian Rudol (63, Dominik Sadzawicki), Gracjan Horoszkiewicz, Jarosław Jach (52, Paweł Jaroszyński), Jonatan Straus – Lukas Klemenz (75, Alan Uryga), Radosław Murawski (75, Adam Dźwigała), Przemysław Frankowski, Martin Kobylański (52, Bartłomiej Kalinkowski), Łukasz Wroński (63, Tomasz Zając) – Mariusz Stępiński.
Yellow cards: Ricci, Costa, Manconi, Conti, Verre – Kobylański, Zając, Straus.

Referee: Luca Gut (Switzerland).