News
National Team A
Robert Lewandowski – the Best Goal Scorer of the Third Decade of the 21st Century
10 / 01 / 23 Author: PZPN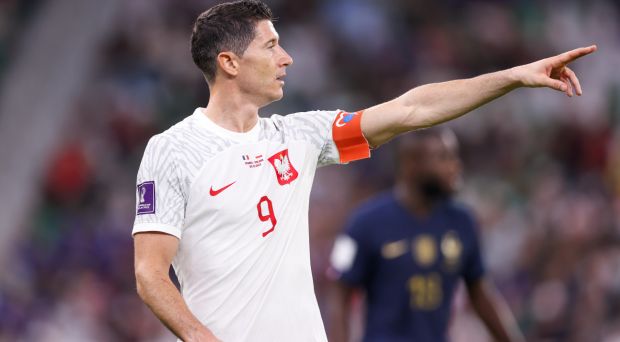 The International Federation of Football History and Statistics (IFFHS) has announced who is the top goal scorer of the third decade of the 21st century. Robert Lewandowski is the player who scored the highest number of goals in 2021 and 2022.
---
The statisticians take into account goals scored in the league, domestic cups, cup competitions and the national team. As they point out, the Polish player has been leading since 6 March 2021. For only a brief moment, he was equalled in the number of goals by Leo Messi. This was between 2 and 8 May 2021. Lewandowski, however, is being chased by Kylian Mbappe, who has reduced the disadvantage to four goals at the end of 2022.
In two years, the Polish national team captain scored 111 goals. He scored 72 times in the league – 59 in the Bundesliga and 13 in La Liga, 22 goals in European cups (20 in the Champions League and two in the Club World Cup) and two in the German Cup. What must be added to this is 15 goals for the national team.
The second on this list is the already mentioned French player Mbappe (107 goals) and the third is Norway's Erling Haaland (95). The top 10 also includes Karim Benzema (France) with 80 goals, Harry Kane (England) with 79, Lionel Messi (Argentina) with 78, Gabriel Barbosa (Brazil) with 73, Mohamed Abdel Rahman (Sudan) with 71, Mehdi Taremi (Iran) with 70 and Bergson (Brazil) with 69.