News
National Team A
Piotr Zieliński: After 36 years we could celebrate getting out of the group
04 / 12 / 22 Author: PZPN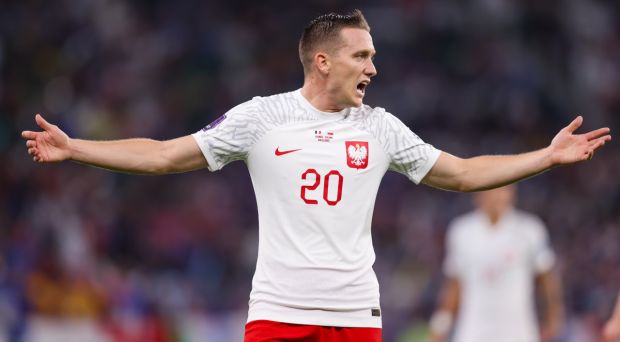 The Polish national team lost 1:3 to France and were knocked out in the 1/8 finals of the World Cup in Qatar. "We are happy that we managed to get out of the group at the World Cup, but it is a pity that this adventure is already over. There was a chance to fight for something more," says Piotr Zieliński, midfielder of the White-and-Reds.
---
"Our style of play looked better than in previous matches. There was more freedom on the pitch, more forward movement, which helped us to be more creative," said Zieliński. "I regret the missed situation in the first half. It was still 0:0 at the time. I hit the ball well, but I shot right at the goalkeeper. It would have been interesting to see how the game would have gone on if a goal had been scored. Maybe it would have been possible to maintain a favourable result," he reflected.
"We played a really good match. After all, we were up against the world champions who have Kylian Mbappé, one of the best players in the world, in their lineup, as he has shown not only today but also over the last few years," Zieliński emphasised. "Today we made mistakes, but we played better than against Argentina. In that match we were unable to get out of our own half with an attack. Today was much better in that respect," he concluded.