News
National Team A
Robert Lewandowski: Both teams could have won
22 / 11 / 22 Author: PZPN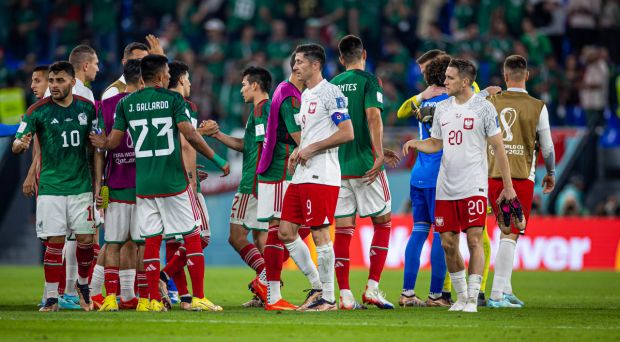 "I think that neither team had an advantage in the match and both could have won. I respect that one point, but at the same time we had an excellent goal-scoring chance. I failed to score the penalty kick. I really regret that. It hurts right now, but we must focus on the coming match," said Robert Lewandowski after the match against Mexico.
---
"We often played long balls. I might have won the ball after such passes many times, but we did not win second balls or show for throughballs. We were pressed, double-marked, there were few options left. The main thing was not to concede. We are doing a lot of defensive work so that the opponent cannot create changes and is having a hard time. That's why we might lack strength to take a decision to make a good pass or go forward. The more players attack, the more dangerous we are. If you are aware that defence is the most important, that's what happens. If we play more offensively, we can create changes but still maintain a balance between offence and defence. We must not be afraid to take the risk. Even today, Mexico lost their composure after our pressing," pointed out Robert Lewandowski.
The White-and-Reds captain also spoke about the penalty miss in the second half. "It was my decision to change how I take the penalty kick and to kick to the side. It would be ideal if everyone knew how to take penalties. Today, I failed," he added.