News
National Team A
Paulo Sousa: We will be even stronger and we'll achieve the results we deserve
23 / 06 / 21 Author: PZPN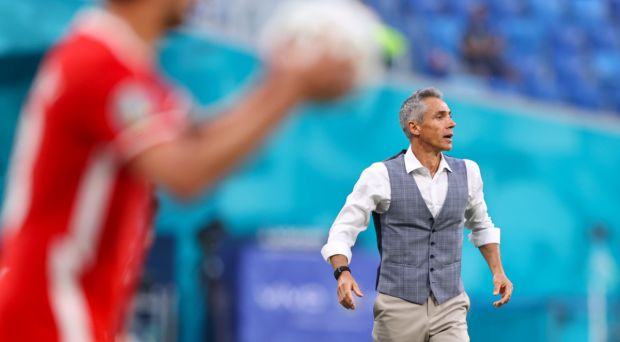 "We are disappointed because we worked hard for our goals and as a team we deserved more. However, you can't achieve your goals when you concede goals in such a stupid way. But it's not just the defense's fault, it's simply the whole team needs to defend better, narrow the field, focus harder on the opponent. Nevertheless, I think that a lot has changed for the better in the Polish team," Polish national team coach Paulo Sousa said at the press conference after the game with Sweden.
---
Paulo Sousa on the match against Sweden:
We managed to create a lot of opportunities, we just had bad luck. Against Sweden, we created more opportunities that any team before. Admittedly, Sweden's goalkeeper played very well. With a higher quality of our crosses, we could create even more chances and keep the opponent away from our goal, preventing them from scoring.
... about mentality:
We are getting better as a team, we showed that we can create situations but we did not take advantage of them. Our mental approach was good, so I hope better results will come in the future.
... about team spirit
It is not easy to change habits, routines, but I see a lot of changes in our team. Whole team defends better. Firstly because we defend further away from our goal, which in turn allows us to create opportunities near the opponent's goal. Another change – mental: each player has to work on it in his head. Only focus, aggression in the game allow you to achieve success on the pitch. We control the game much better, we push the opponent closer to the goal, we are more aggressive in the game, we create more situations thanks to the actions from the midfield and from the wings. I'm happy with the decisions the players make on the pitch. We became a unity, unfortunately many important players were out due to injuries and we couldn't use our full potential. I believe that when everyone is healthy we will show more quality, I am sure of that. We need to control our intensity and aggression during the game, so it lasts for 90 minutes not just fro one half.
... about the support of the fans
I can tell the fans to keep supporting us, because we are getting better. I feel the bond we have with the fans. I believe we will provide them with more reasons to be proud of us in the future. The players gave their best, I hope that together we will be even stronger and achieve the results we deserve. We are happy to work in this group. We are growing as a team, we have everything in place to really play better.