News
National Team A
UEFA European Championship Arenas Poland national team will play on these stadiums
01 / 06 / 21 Author: PZPN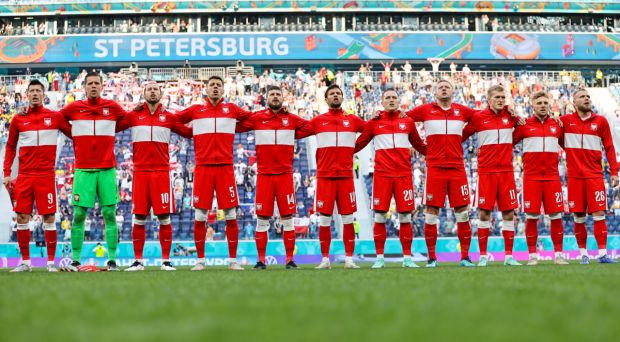 The Poland national team at UEFA EURO 2020 was scheduled to perform at stadiums in Dublin and Bilbao, but due to the coronavirus pandemic the locations have changed. Dublin was replaced by St. Petersburg, and Bilbao's place was taken by Sevilla. Poles will compete in these cities against Slovakia, Spain and Sweden in the group stage. Check out the most important information about the arenas where Poland will play in the group stage at the European Championships.
---
St. Petersburg Stadium
The White and Reds will begin the UEFA EURO 2020 tournament at the St. Petersburg Stadium. It is a facility whose construction began in 2007 and officially opened on 29 December 2016. The arena, which can accommodate more than 60,000 spectators, was officially inaugurated with a league match of the Russian Premier League Zenit St. Petersburg - Ural Yekaterinburg. St. Petersburg Stadium also serves as a home stadium for Russia national team. In June 2017, it hosted the FIFA Confederations Cup tournament. The following year, seven World Cup matches were played in St. Petersburg, including the third place match between Belgium and England. Seven matches of UEFA EURO 2020 are scheduled there (six in the group stage and one match in the quarterfinals). It is also worth mentioning that this venue will host the Champions League final in 2022.
Schedule of matches at St. Petersburg Stadium
Group B, Belgium - Russia, 12 June, 21:00
Group E, Poland - Slovakia, 14 June, 18:00
Group B, Finland - Russia, 16 June, 15:00
Group E, Sweden - Slovakia, 18 June, 15:00
Group B, Finland - Belgium, 21 June, 21:00
Group E, Sweden - Poland, 23 June, 18:00
Quarterfinal, winner of match 41 - winner of match 42, 2 July, 18:00
Estadio La Cartuja
Estadio La Cartuja is a multipurpose stadium located in Seville. The stadium was commissioned in May 1999, where the World Athletics Championships were held. The 60,000-seat venue is the sixth stadium in terms of size in Spain and the second in Andalusia. In 2003, the UEFA Cup final, in which FC Porto won after extra time against Celtic FC, was played at Estadio La Cartuja. In recent years the stadium has been a venue for Copa del Rey matches, as well as other events, including musical performances. However, the Spain national team did not play too many games at Estadio La Cartuja, just six. Four of those were friendly matches, one was in the UEFA Nations League and one in a 2022 World Cup qualifications. During UEFA EURO 2020, "La Furia Roja" will play all matches in the group stage of the tournament there. After the group stage, the stadium will host one game of round of 16.
Schedule of matches at Estadio La Cartuja
Group E, Spain - Sweden, 14 June, 21:00
Group E, Spain - Poland, 19 June, 21:00
Group E, Slovakia - Spain, 23 June, 18:00
round of 16, 1B - 3A/D/E/F, 27 June, 21:00