News
Priceless test in Nowosielce
09 / 11 / 13 Author: PZPN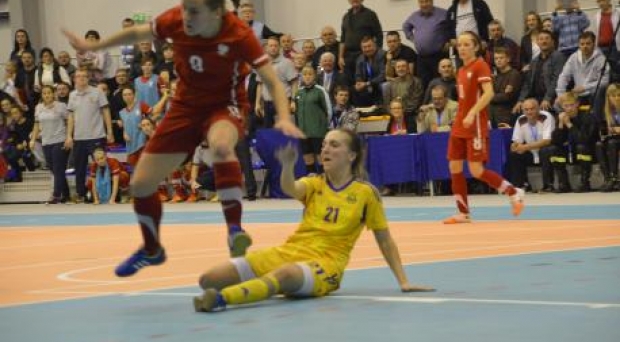 Similarities to the first match with Ukraine in Krosno could be found on Friday only in five Polish fouls until the 18. minute of the game. The white and red team played a great match and in Nowosielce defeated the fifth team of the world 5:3!
---
As soon as in the 18. second of the meeting, Sobkowicz brought down a long lob pass and the scoreboard showed 1:0. The second goal happened after a quick contra, but a moment later, the Poles relaxed by gaining the lead so soon and allowed the Ukrainians to reduce it to 2:1. The rest of the first half was a display of determined game of the white and read team and unsuccessful attacks of the opponents. The third goal was scored after an excellent kick from the out and the first twenty minutes were over after extended free kick defended by brilliantly playing Andżelika Dąbek.
It was her who also in the second half stopped the fiercely attacking Ukrainians. Admittedly, she surrendered two more times, but her attitude in the whole match gained her the MVP of the match title. The match was exciting until the very last minutes as a result of the Ukrainians' pursuit. The score of the game was eventually settled by Agata Sobkowicz in the final minute of the match. "A new strong team of the European level is emerging," noted after the match the president of Futsal and Beach Soccer Committee, Kazimierz Greń.
The organizers were happy to hear words of appreciation expressed by the Ukraine's best player, Julia Titova.
Poland – Ukraine 5:3 (3:1)
Goals: Sobkowicz 1, 21, 39, Sikora 2, Pałaszewska 14 – Schulha 2, 39, Titova 37