News
Futsal: We want to learn from the better
23 / 04 / 14 Author: PZPN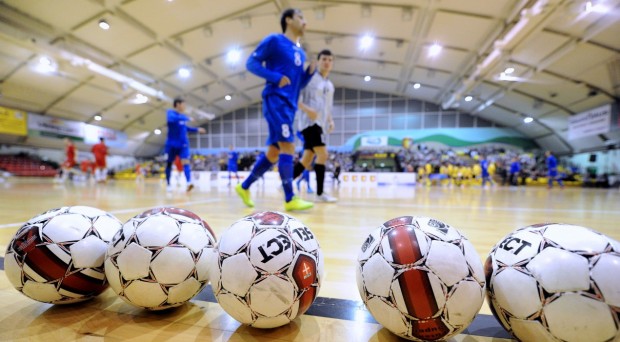 One of the futsal players, who appeared at Polish national team's training camp in especially good mood is, Michał Marek. 20-year-old Rekord Bielsko-Biała forward won the Polish championship on Saturday and today and tomorrow, together with other national team players, he will play against the national team of Romania.
---
Monday training camp started with congratulations for three players of Record. Along Marek, Tomasz Dura and the captain of the national team Artur Popławski were also chosen to play in double friendly match. "It was a nice moment. Pretty much each boy congratulated us on winning the Polish championship. The first one to congratulate, however, was the manager of the team Andrea Bucciol, who was our club coach just last season. The manager of the team lives in Bielsko-Biała and closely watches our matches," explains Michał Marek.
In the league season ending this weekend Marek is one of the best scorers of Rekord. The young forward scored 11 goals. "I am very glad and proud of the fact that in some degree I could contribute to winning the championship. I have been living in Bielsko-Biała all my life and I have been playing in Rekord since 8 years. Till I was 18, I used to play on the big pitch, but eventually I chose futsal. I was worth it, as club successes and appointment to the national team prove," he emphasizes.
The resident of Bielsko-Biała now counts on scoring goals in the shirt with the eagle on his chest. "There is a lot of work ahead of us, but we want to catch up with the European leaders. In my opinion, everything is on the right track. Romania is a very demanding rival, but if we want to learn, we can only do that by learning from the better. These two tests will be good for us," adds Michał Marek.
Today's match Poland - Romania will take place in Lublin in Globus hall at ul. Kazimierza Wielkiego 8, start at 6 pm. Thursday's rematch will be played in Chełm in MOSiR's hall at ul. Graniczna 2A, start at 5 pm. Entrance free of charge!