News
For the first victory in the Tychy hall against Cyprus
14 / 03 / 14 Author: PZPN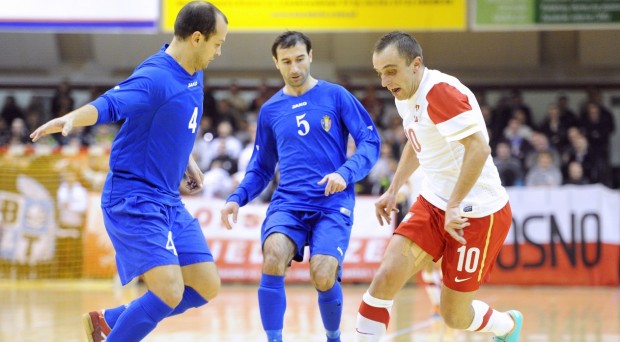 Today, Polish national futsal team plays its first of two friendly matches against Cyprus. The match played in Tychy will be the sixth battle in the history between these teams.
---
Up until know, the Poles were always victorious. In 2003, they won as high as 13:0 and in 2006 they scored away wins 4:3 and 5:2. In the last two meetings, the Poles did not lose even one goal, winning 8:0 (2007) and 4:0 (2008 in Rzeszów).
The Cypriots are 37. in the UEFA ranking. The Polish team is ranked 19. In the pre-qualifiers to the last European Championship, Cyprus suffered two minimal defeats: 1:2 against England and 0:1 against Lithuania.
Today's meeting will take place in the sports hall at al. Piłsudskiego in Tychy, where GKS Tychy usually plays its matches. The hall in Tychy will host Polish national futsal team the fourth time, but the white and red team was not able to score a win there yet. However, each time the Poles hosted stronger rivals. In November 2009, they lost against the Italians 0:2 and in 2011 they were defeated by Ukraine 2:4 and the Czech Republic 1:4.
The meeting will take place at 6 pm. Saturday rematch will take place in the hall in Bojszowice - start also at 6 pm. Entrance to both halls is free of charge.