News
Japanese in Poland, Poles in Japan
06 / 03 / 14 Author: PZPN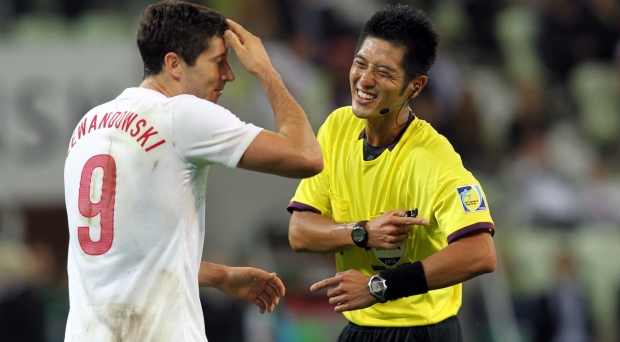 Referee exchange between Poland and Japan will be continued - agreed both federations. Another round of cooperation will start in May and June.
---
Both federations are very pleased with previous results of the exchange. In Autumn, we hosted three Japanese referees in Poland (during two T-Mobile Ekstraklasa matches and Poland - Denmark friendly) and simultaneously Szymon Marciniak's team refereed in the same amount of matches in Asia.
This time, the teams of both countries will stay a little longer in their partner's country to lead four matches each. In Poland, the Japanese referees will lead one meeting of I Liga (24th May), two T-Mobile Ektraklasa matches (27-28th May and 1st June) and a friendly match between Poland and Lithuania (6th June). The representatives from Japan will also take part in Polish professional referees workshops.
As part of the exchange three Polish referees will go to Japan from 15th May to 1st June. They will lead there two J.League Division 1 matches, one single-elimination competition and a friendly match of Japan and Cyprus.