News
Association
Szymon Marciniak Named Best Referee in the World
10 / 01 / 23 Author: PZPN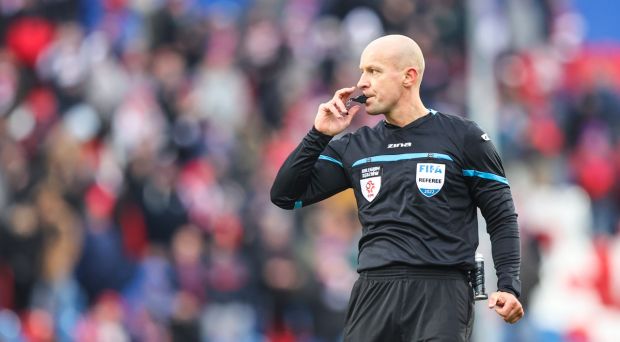 Poland's best arbiter receives well-deserved laurels all the time. Recently, at the Champions of Sport Gala, he and his team received the "Super Achievement of the Year" award. Now the International Federation of Football History and Statistics (IFFHS) has named Szymon Marciniak as the world's best referee for 2022.
---
The 42-year-old referee from Płock was unrivalled. He came 1st in the poll, scoring 150 points. The second was Italian Daniele Orsato, who received... 65 points. The final spot on the podium went to Frenchman Clement Turpin (40 points).
Let us recall that Marciniak refereed the 2022 World Cup final between Argentina and France. In addition, he had previously conducted two more matches at the World Cup: Argentina - Australia (1/8-finals) and France - Denmark (group stage).
A great performance in the tournament was not the only evidence that Marciniak was in fine form in 2022. Last April, he became the first Pole to referee a Champions League semi-final. It was his eighth game in these games in the 2021/2022 season. No other Polish referee has ever had so many matches during one campaign before.
The IFFHS was established in 1984. The organisation conducts research into the history of football and keeps various statistics. Every year, it organises polls in various categories, including for the best goalkeeper, player, coach and referee.