News
Doctor Jaroszewski after the Rome seminar
03 / 01 / 14 Author: PZPN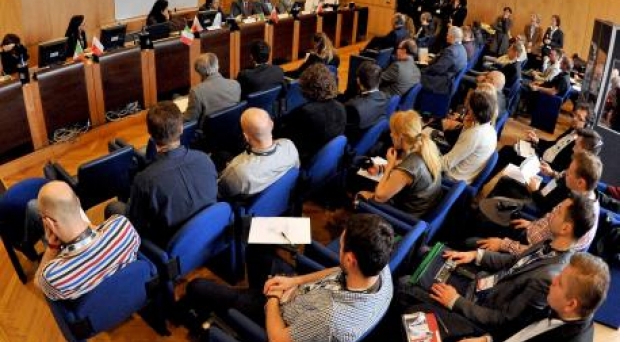 International Seminar on Sports Medicine and Trauma in Football organized by the Polish Football Association in cooperation with Italian Villa Stuart Sport Clinic was held in Rome on 21st and 22nd December 2013.
---
The representatives of medical staff of Ekstraklasa clubs as well as the members of the Medical Committee of PZPN took part in the conference. The two-day meeting started with a speech of Zbigniew Boniek, the President of Polish Football Association.
Present at the meeting were also, inter alia, Jacek Jaroszewski, doctor of Polish national team and the President of PZPN's Medical Committee, as well as Prof. Fabio Pigozzi, Rector of the University "Foro Italico" in Rome and the President of International Federation of Sports Medicine.
"The main topic was the theory of sports medicine. That is, approach in the most often encountered sports injuries, particularly in football. The conference was organized together by PZPN and Villa Stuart Clinic. It is UEFA accredited sports medicine hospital," says the doctor of the Polish national team.
"The participants of the symposium were doctors and physical therapists of Ekstraklasa. They could listen to the lectures of leading Italian orthopeadists," reports Jaroszewski. "On the Polish side, the lectures were presented by dietician Wojtek Zep and doctor Andrzej Pokrywka from the Sport Institute," he adds.
The President of PZPN's Medical Committee announces that there are plans for a conference - which will be held on 8th January 2014 - on the sports medicine, which will target wider audience. According to the plans, the participants would be doctors and physical therapists of Ekstraklasa, I and II Liga.
In the last days of the training camp, the referees also worked hard in the classroom. On the basis of FIFA instructor Steve Bennett and the president of PZPN's Referee Committee Zbigniew Przesmycki's lectures, they created a presentation on the changes in the game and interpretations which will soon (before resuming the spring round) be presented in all Ektraklasa and I Liga clubs. The first trainings in several clubs will be held on Tuesday.