News
National Team A
I believe that we will all be proud of the Polish National Team
14 / 06 / 21 Author: PZPN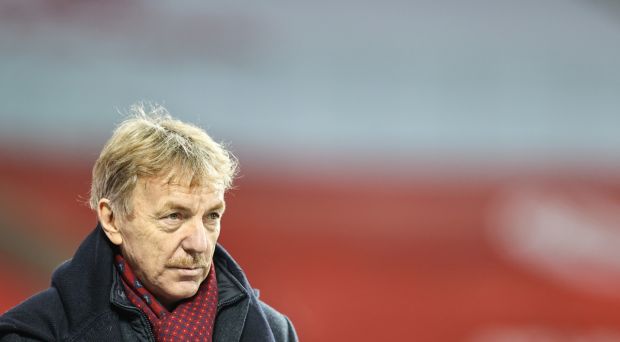 We have all been waiting for this European Championship with great anticipation. Due to the pandemic, the tournament was postponed for a year, the coronavirus turned the whole world, including the world of football, upside down. Now everything is slowly getting back to normal and the Polish national team will play in the finals with the best teams of the Old Continent and, which is especially important for us, the fans will be able to support their team from the stands. In the more than 100-year history of the Polish Football Association, it is the first time that we will appear at a third major international tournament in a row, after EURO 2016 and the World Cup in Russia. I am extremely pleased that this is happening during my term as president of the Polish Football Association. It is a cause for celebration but also an even greater responsibility. For this great honour also entails certain obligations.
---
We have a lot of experience that we now want to draw on. This will be my last big event as president of the federation. As the Polish Football Association, we did everything to provide the national team with the best possible conditions for optimal preparation for the championship, although there were many perturbations. At the last minute, we had to give up the official base for the tournament in Dublin and we decided to choose Sopot. We quickly took care of all the organisational issues to make sure that the Polish national team has everything it needs. The national team is the most important thing for us.
When you participate in an event such as the European Championship, you can be sure of one thing – there are no easy opponents, only the best ones compete. I've said it before that EURO is a disco and only 24 participants are allowed in. Now the trick will be to do everything we can to leave this party at the very end and not get kicked out as one of the first guests. For that to happen, we need to be in top form. Talent and experience matter but the team has to be like a well-functioning organism. In football, you need to be brave but that bravery should come from the awareness of one's abilities rather than from bravado. We have the best striker in the world and a number of very talented football players who are hungry for success. The right mental attitude should give us strength. Paulo Sousa knows this very well as he has experience in such big matches, at international tournaments. Therefore, he is the one who will lead our team. And I believe that we will all be proud of the Polish national team.
I wish everyone a fantastic tournament, great emotions and a lot of joy after the matches of the White-and-Reds. May the best team win! United by Football!
Zbigniew Boniek, President of the Polish Football Association