Cezary Kulesza: We are convinced that it's time for us!
The final tournament of the Women's European Championship in 2025 could be another international sports event to be organised in Poland! Our country has already hosted several international football tournaments and finals, and now it is time for women's football. "Our event is intended to be inspiring, innovative and, above all, inclusive. We have an idea, a vision and a plan for it," says President of the Polish Football Association Cezary Kulesza.
For several years, the Polish Football Association has been providing increasing funds for the development of women's football. As a federation, we believe that there is strength in women's football, which supports players both physically and mentally. At the same time, we still see a lot of potential when it comes to the popularity of this discipline in our country. We are well aware of the many challenges we face in the fight to get girls to start their adventure with football as early as boys. To play with the same frequency and not to give up playing prematurely, and in an ideal scenario - to never give up playing.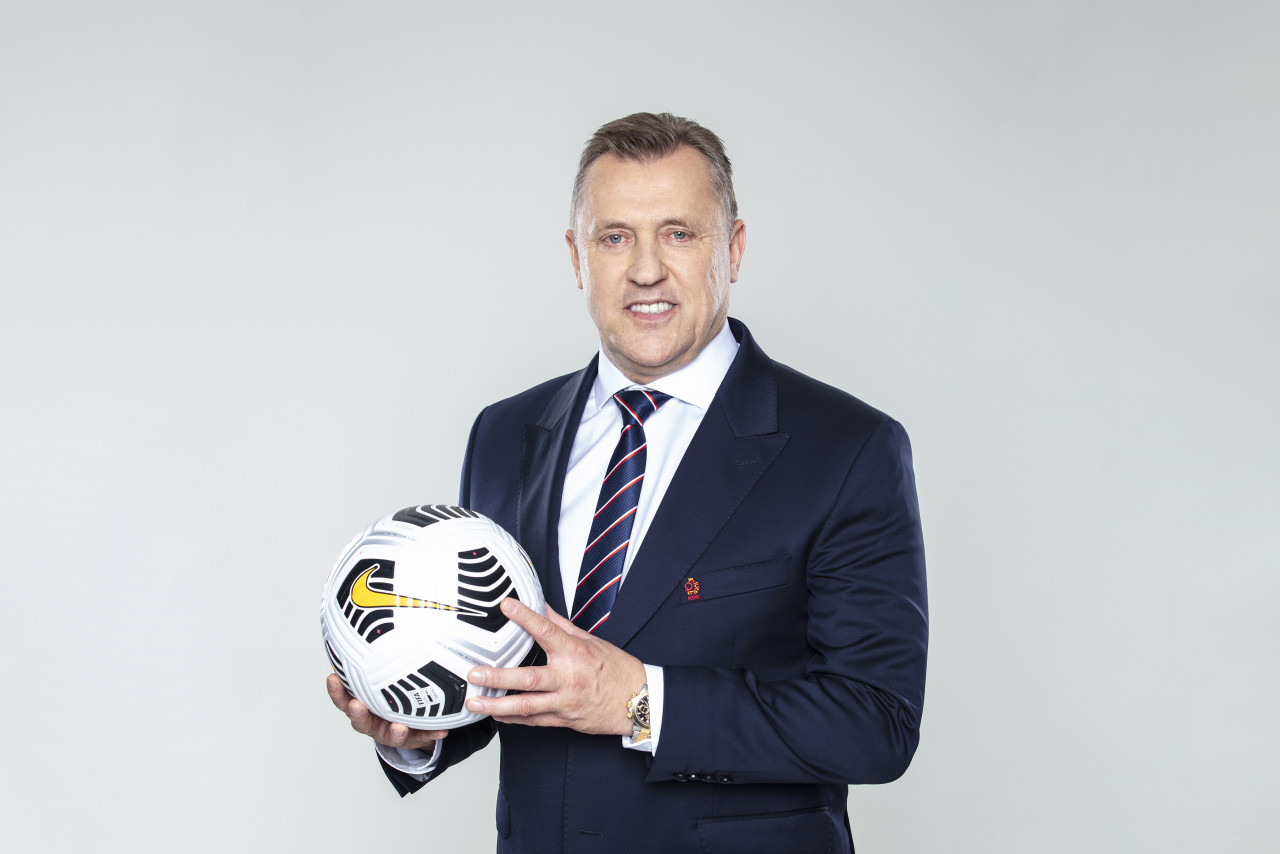 Over the last three years, we have intensified our efforts to develop women's football in Poland. We have reformed the league and cup competitions. We have also strengthened our cooperation with UEFA. Training actions for outstanding young female players are as prestigious as those for boys. Matches of the senior national team are played at modern stadiums, and selected top-level games are broadcast on public television. In 2021, we started work on a comprehensive study, the aim of which is to prepare the document entitled "Strategy for the development of women's football in Poland". Finally, in October, we set up the Women's Football Department within the Polish Football Association. All this successively enables us to take further steps to develop women's football.
We are confident that women's football will become more and more popular and professional with each passing year. Over the next few years, we want to encourage Polish women to play football, referee matches, and lead and support teams. Our intention is to be at the forefront of social change through the platform of football. We also believe that all this can be achieved more quickly and more easily if Poland becomes the host of the European Women's Championship in 2025. We have already seen in the past how much good such an event can do for society as a whole.
The Polish Football Association wants to give impetus to positive changes in our country both in sport and in other aspects such as social, economic, and cultural ones. Our plans are not limited to the tournament itself - we want to take (and in fact, we are already taking) many activities before, during and also after the tournament because we see the long-term positive effects of the event.
We are ready to use this moment to promote something important - the empowerment of women and their inclusion in the football world in various roles. Our event is intended to be inspiring, innovative and, above all, inclusive. We have an idea, a vision and a plan for it. We have a wealth of experience. It's time to show all Europe (and not only!) that women are born to play football! We are convinced that it's time for us!